Boating Accident Injury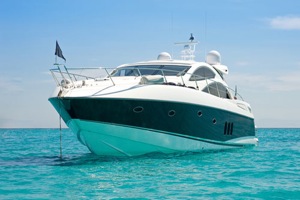 Accidents just don't happen on dry land. Some of the most devastating injuries can occur on the water, or in a boat, jet ski or sea do. Boating accidents may result in devastating personal injuries because boats are not equipped with the same safety measures as cars. There are no air bags or side safety curtains on a small water craft. The rules on the lake are very different than the rules of driving a car on the road. In addition, lakes are monitored by authorities much differently by government and by local authorities. There are no stop signs or hidden cameras on the lake to catch bad drivers or see how the accident may happen.
Boats traveling at high speeds which collide with a swimmer or another vessel can cause serious injuries to driver and passenger alike. Many boating accidents occur in Ontario's cottage country, sometimes after a few hours of drinking. It's this element of impaired driving which can complicate cases. There is an element of intoxication, accident law, and insurance law. There are normally insurance coverage issues in boating accident cases. If you have been driving a boat without proper insurance, or you don't have a boating license, or you don't have proper car insurance which covers your boat, there may be issues in finding coverage for your claim. Call the personal injury lawyers of Goldfinger Law to get the answers you need to your insurance coverage issues involving your boating accident claim.With offices in Toronto, London, and Peterborough, we're able to service clients across Ontario. There may be a variety of benefits which you ought to be receiving as a result of your boating accident.
The lawyers of Goldfinger Law have the experience to handle your claims. Our lawyers have recovered millions of dollars in compensation for our clients as a result of boating accidents. Our lawyers know how to deal with recreational vehicle and boat insurers to get top results in claim arising from a boating accident.
Once you have been hurt or injured in a boating accident, it's important that you get medical attention and contact police right away. The incident should be reported, and police should conduct the appropriate investigations. If the boating accident is not reported, this doesn't mean that the lawyers of Goldfinger Law cannot represent you. Our lawyers will be able to recover the evidence essential towards building your case. Our personal injury lawyers will also ensure that if your boat is insured, that you recover proper value back from the insurance company for the replacement value of your boat.
Boating accidents may result in brain injury, broken bones, lost limbs, chronic pain, psychological disorders, post traumatic stress disorder, anxiety, depression, herniated discs or other soft tissue injuries. The injury lawyers of Goldfinger Law work with a variety of medical experts to ensure that the insurance company, the Judge and the Jury truly understand and appreciate the nexus of your pain and how it impacts your life.
If you have been hurt in a boating accident and have sustained serious injuries on a canoe, sail boat, kayak, motorboat, ski boat, yacht, ski do, sea do, or any other watercraft, don't hesitate to contact Goldfinger Law for your free consultation. Don't let your limitation period expire for your case.
Client Reviews
On June 3, 2009 I was boating with my son on Rice Lake in the Kawarthas. We were doing some fishing hoping to catch some bass or walleye. We were in a small fishing boat with an onboard motor. A much larger boat approached ours at a fast rate of speed. I tried to flag down the other driver, but he didn't see us until it was too late. He couldn't stop in time given the rate of speed. I was ok, but my son wasn't. He sustained a bad injury to his right arm from the broken boat parts. He had to be air lifted to from Peterborough Hospital to Sunnybrook Hospital in Toronto. The doctors had to amputate on my son's arm. I couldn't believe what had happened. It was like a really bad dream. My real estate lawyer referred me to Brian Goldfinger and his law firm. My real estate lawyer, who's a good friend of mine doesn't practice personal injury law. He referred all of his personal injury work to Brian. I was really impressed with Goldfinger Law's customer service, professionalism and knowledge in personal injury law. After lengthy investigations by the insurance company, examinations for discovery with a lawyer for the insurance company who didn't appear to have any sympathy for my son, a mediation where the insurance company only offered my son $10,000, Brian eventually got us a very big out of court settlement which I still can't believe he got still to this day. We are thankful every day that Brian worked on our case and gave us hope, peace of mind and financial security for years to come. I can't put a price on his guidance, knowledge, experience and support. They were priceless.