Defective Product Injury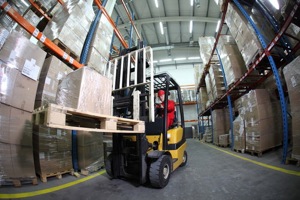 Design defects, marketing defects, improper warnings and manufacturing defects can pose threats of injury to innocent consumers.
Personal Injury can occur due to faulty design, a failure to properly inspect the product or failure by the manufacturer to explain to the consumer the manner in which the product is to be used. In addition, warning and instruction labels that should be affixed to the product are sometimes omitted. A personal injury lawyer is the first person should call for advice if you've been injured by faulty or defective products.
We have assisted countless accident victims in their product liability claims for such things as asbestos, unsafe toys, unsafe packaging, defective car parts, combusting tools and lead pain claims. We have assisted clients with their food claims against restaurants and food manufacturers/processors for making people sick on account of contaminated food, or injuring people because they left hard objects inside of the food. The Personal Injury Lawyers of Goldfinger Law have recovered millions of dollars on behalf of accident victims in Toronto and across Ontario as compensation for the defective product claim. Sometimes these claims result in class action law suits against the manufacturer of the alleged defective product.
Client Reviews
What a wonderful law firm I found in Goldfinger Law and what I wonderful personal injury lawyer in Brian Goldfinger. "The Goldfinger" as I call him got me some very serious money from my case when I cut my finger on the defectively sharp edge of a barbecue bun warmer tray. The edge was known to be sharp and had to be recalled. The cut went deep and required a number to stitches and a surgery to repair the damaged nerves and tissue. You won't go wrong with getting "The Goldfinger". He was sharp as tack and tenacious as a pit bull in dealing with the bad people from the insurance company. When I didn't have "The Goldfinger", the insurance company told me that the accident was not their fault and they refused to offer me anything. After I got "The Goldfinger", the insurance company's tune changed completed. They eventually saw our side of the story and agreed to pay me for my pain and suffering, missed time from work, and the handy man expenses I missed on account of my injury. I was really happy with "The Goldfinger's" office. Their staff was always polite, kind and courteous. They answered calls and my emails promptly. Most importantly, these guys knew their stuff! They were masters of personal injury law. They ate, slept and breathed personal injury law. It was very re-assuring having such a strong and committed team fight for my case for me like they did. If you're looking for a personal injury law firm for your case, I would recommend getting "The Goldfinger" and his team. You won't regret it.