Chronic Pain Injuries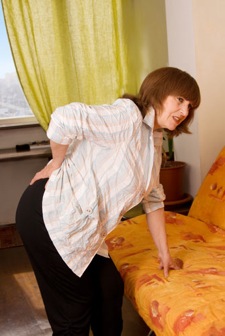 Chronic pain can occur as a result of a car, truck, motorcycle, bicycle, slip and fal, boating accidents, or any other traumatic injury or event. Chronic pain is always difficult to prove, because unlike broken bones, chronic pain does not show up on an x-ray or a scan. Chronic pain is a subjective pain complaint. Only to complainant or accident victim truly understands the nature of the pain, and how it impairs the person's activities of daily living. Chronic pain is also seen in a number of long term disability claims and insurance disputes involving the entitlement to long term disability or private disability benefits.
Insurance companies are very skeptical to awarding compensation to chronic pain victims. Goldfinger Law works with the best doctors, specialists and pain specialists and rehabilitation specialists to get you top dollar for your personal injury claim in a chronic pain case. We take a multi disciplinary approach to chronic pain cases. No single expert or doctor will have definitive answer for these cases because chronic pain encompasses so many areas of the body and the mind. These cases may involve radiating back pain, shoulder pain, neck pain, headaches, depression, fatigue, anxiety, sleep disorders, concentration problems or a loss of memory.
Chronic Pain Lawyer Toronto
Goldfinger Law is empathetic towards all of its chronic pain clients. We understand that our clients lives have been turned upside down on account of pain which doctors have a hard time understanding, treating and explaining. We have seen countless chronic pain clients and have helped them bring dignity back to their lives. We have helped people just like you get out of their personal ruts and restore a sense of pride after completing their legal cases. We have shown insurers and Courts that chronic pain is a very real problem which can take somebody's life hostage. We have succeeded in recovering money on behalf of fibromyalgia claimants for their long term disability claims or their car accident claims.
If you are a victim of chronic pain and believe that you have legal claim for compensation, contact the lawyer who understand chronic pain cases the best. Contact Goldfinger Law today for your free, no hassle consultation with a personal injury lawyer. You have nothing to lose, and everything to gain. If you cannot attend at one of our offices, we would be pleased to visit you at home or in hospital depending on your circumstances. You can reach Goldfinger Injury Lawyers locally at 416-730-1777, toll free at 1-877-730-1777 or by email at info@goldfingerlaw.com.
Client Reviews
"Brian did an amazing job"
I was rear ended on Highway 401 outside of Mississauga on my way in to Toronto. The bang was pretty loud. I banged by body on the steering wheel. I had a seat belt burn. I got out of the car and didn't feel much pain in my back. But I felt pretty shaken up. I thought I was ok so I decided not to go in to the hospital that day. But that night my back began to stiffen up like you wouldn't believe. I took lots of Advil and Tylenol for the back pain and stiffness. The next day I went to see my family doctor who gave me some stronger medication and prescribed physio. He sent my for an x-ray which didn't show any breaks in my back. The x-ray report was negative. I couldn't go back in to work because long periods of standing, sitting and bending gave me pain. I terrible headaches, shooting back pain which radiated into my neck and all the way down to my legs. I found Goldfinger Injury Lawyers on the internet when I did a search for personal injury lawyer Toronto. I met with Brian Goldfinger at his Toronto office for a free consultation. I was impressed by his knowledge of personal injury law right away. Brian referred me to the right therapists, specialists, chronic pain doctors and psychologists to help me on my road to recovery. My case was a chronic pain case because my injuries did not show up on any x-ray report or scan. These cases are hard to prove because the injuries are tough to prove. But thanks to Brian's experience, my case settled at mediation outside of Court for $550,000. Brian took my case when nobody else believed that I was in pain or injured. He understood what I was going through when nobody else seemed to understand the extent of my pain. I couldn't ask for a more understanding, empathetic or caring personal injury lawyer. Brian did an amazing job and I would not hesitate to recommend him to a friend, family member, or any else looking for a personal injury lawyer.